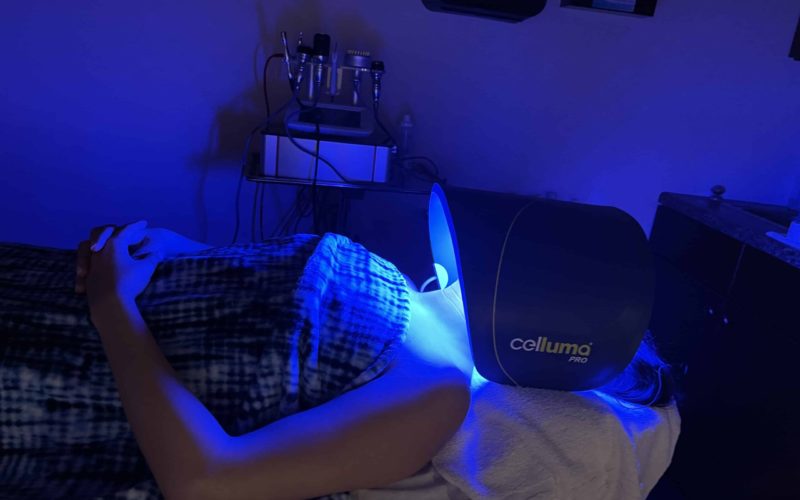 Facial LED San Antonio, TX
Facials using LED or light-emitting diodes are non-invasive treatments using a non-thermal, narrow band of LED light energy to activate your body's natural cell reproduction process. An LED facial accelerates skin rejuvenation and helps repair your skin. LED facials can be used for rosacea, sun-damaged skin, acne, dermatitis, psoriasis, eczema, most inflammatory conditions, and sensitive skin. It is also beneficial to heal your skin from scarring and LED facials to enhance the skin's radiance.
An LED Facial penetrates the skin at various levels and causes different reactions in your skin. It fights acne-causing bacteria, volumizes skin, and reduces wrinkles.
You can see long-lasting results, although, after the first treatment, you will notice changes. LED facials also leave you feeling refreshed.
LED facial use color wavelengths of sight, which have specific skin benefits. When LED light treatments are used, the skin finds an energy source to help repair and rejuvenate damaged cells, kill bacteria, boost collagen and elastin, and help with circulation. Tissue repair is accelerated, and an LED facial also helps improve the sign of aging.
An LED facial is relaxing; you lie underneath a light screen and let the LED device do all the work.
Blue Light has powerful antibacterial properties and treats acne without irritation. Blue light reduces oil production, prevents future breakouts, and offers treatment for eczema psoriasis.
Redlight includes natural hydration levels, reduces inflammation, and shrinks the appearance of pores. Redlight also regulates oil products, improves circulation, boosts skin repair, and is a medically approved treatment for rosacea.
Using near-infra-red light increases cell permeability and absorption, smooth fine lines and wrinkles, and improve elasticity. It also reduces inflammation and helps heal cystic acne.
You can see results after the first treatment; however, aestheticians recommend a curse of six LED facials. The full treatment only takes an hour to help you feel refreshed and glowing.