Our Specials
We are ambassadors of beauty at
Flawless Laser & Med Spa
and we believe that everybody deserves a chance to get back that youthful glow and achieve flawless skin. We heard the requests of our loyal customers and came up with specials that are customized and are based on commonly requested services we offer.  Avail of our specials today by calling
210-475-3422
or by
booking a consultation and appointment online.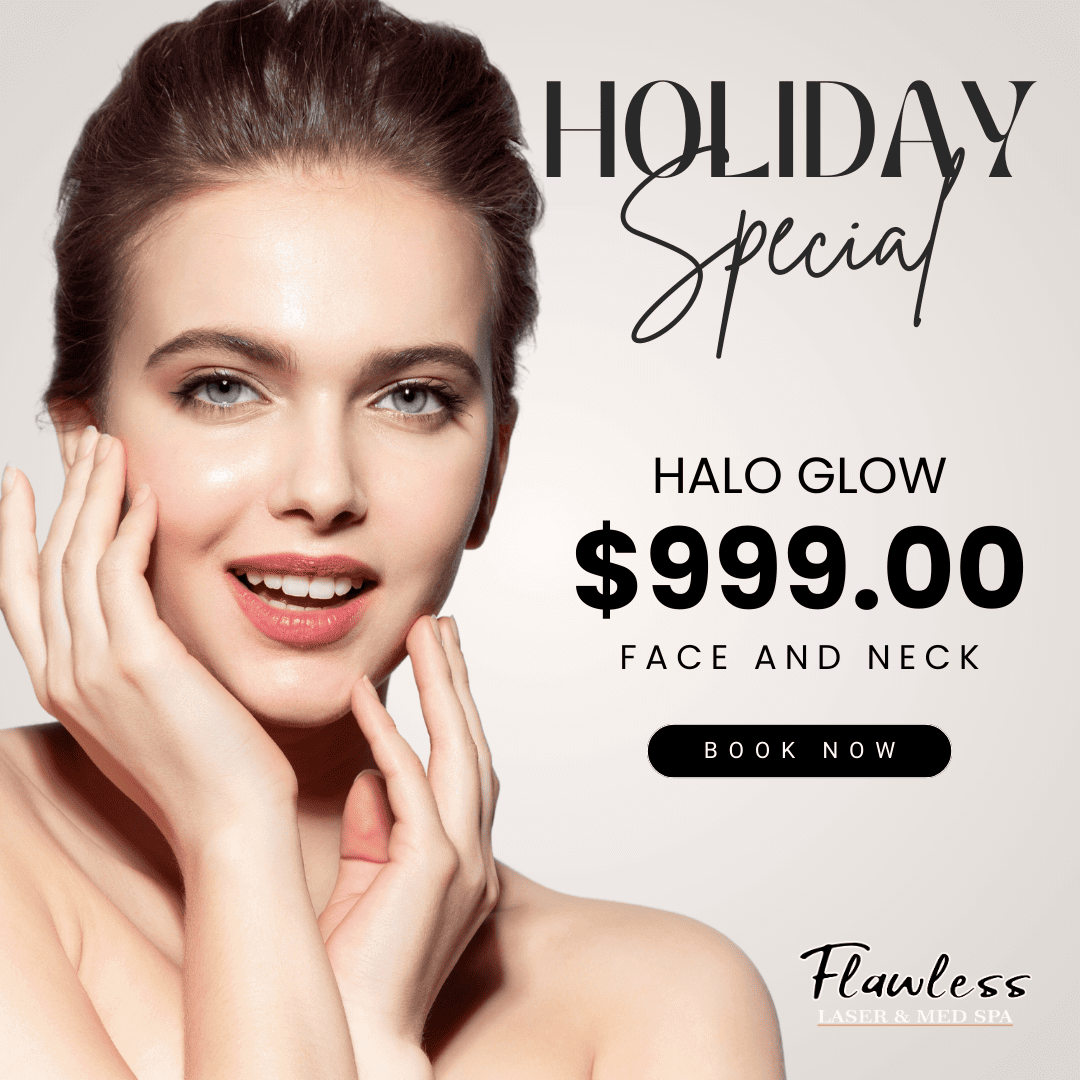 Be more confident in just 7 days by peeling off dead skin and revealing a more healthy-looking glow!
Get the thorough cleansing your face deserves! Remove sebum, dirt, and oil, prevent clogged pores from appearing, then pamper your face with the nourishing serums provided by the three-step process of hydrafacial!
$195
*Includes massage and face mask
Even out the tone and texture of your skin through the hybrid of both non-ablative and ablative laser technology of Halo facial. Target skin conditions dermis-deep through a collagen-stimulating procedure that is meant to bring back the younger-looking you.
$1750
*Includes Natural Growth Factor Injections Treatment
Get ahead of the game and delay the aging effects of sun exposure with the use of innovative light therapy. When you thought aging is inevitable, Forever Young BBL saves the day!
Say goodbye to the long process of acne-treatment through ointment and creams and try out Forever Clear BBL. Come back to the young and beautiful you by getting rid of acne quickly through the light technology this procedure offers.
Exfoliate the skin and scrape dead skin and dirt off your face to reveal a smoother brighter complexion!
Collagen and elastin are the two main factors that make your skin look supple. Through the microneedling therapy delivered by SkinPen, the growth of collagen and elastin are stimulated to help smoothen wrinkles and the fine lines on your face.
$350
$450 with Natural Growth Factor Injections
Getting treatment from something as organic as your own platelet is the best way you can go! Address thinning hair with the use of the Hair Natural Growth Factor Injections technology and experience re-growth, rejuvenation, and complete restoration of your soft, silky hair.
Laser Hair Removal
Underarms laser hair removal