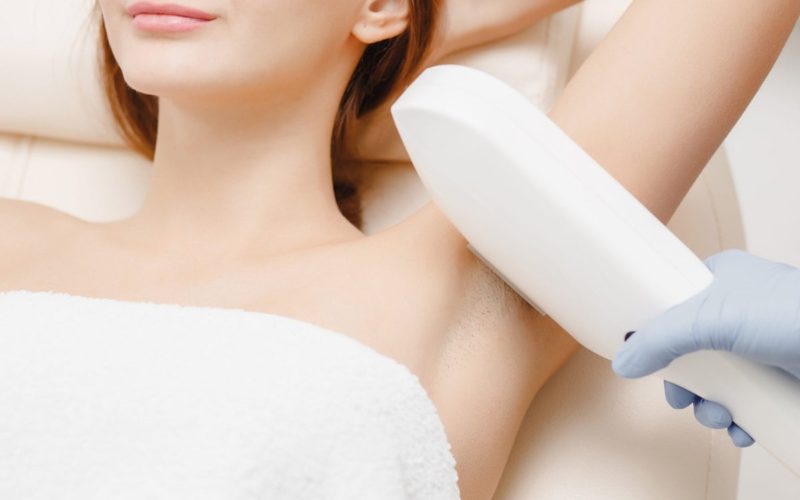 Laser Hair Removal in San Antonio, TX
Laser hair removal in San Antonio is one of the most common and non-invasive medical aesthetic procedures asked for by customers. It works well for all skin types with varying degrees of success.
Laser hair removal is a convenient, non-invasive method for permanently reducing or removing unwanted facial or body hair. It leaves the skin looking smoother and silkier than waxing, electrolysis, or razors. In addition, laser hair removal is a gentle technique that can treat larger areas effectively with minimal discomfort and no downtime.
Lasers safely remove, at treatment, unwanted facial and body hair by selectively targeting pigment inside the hair follicle. It works by generating energy from the heat at the hair's root and destroying it without damaging the skin. This method is popular because the procedure is so quick and painless.
It is permanent hair reduction. After several sessions, you can expect a 75% to 99% reduction in hair growth. While our lasers permanently reduce hair growth, future hormonal changes may cause new growth. To reach the best results, most patients need at least six sessions. 
The device we use is the leading multi-wavelength integrated aesthetic system that allows for faster and more comfortable treatments. Generally, laser hair removal requires two to six treatments. However, depending on the area being treated, the interval between laser treatments can be four to six weeks. On the area of slow growth, like the back, the treatment can be redone every 12 to 16 weeks.
You may use a topical anesthetic to reduce any discomfort during treatment. Then a handheld laser will be placed on your skin, and a cooling section at the tip of the laser is often used to protect your skin from side effects. The laser beam moves through your skin to reach the hair follicles. Deep heat from the laser beam damages hair follicle, which inhibits hair growth. It might feel like a warm pinprick, and you may feel a sensation of cold from the cooling device.
If you want your upper lip treated, that will only take a few minutes. However, treating a larger area like the back can take more than an hour.
Please follow and like us: