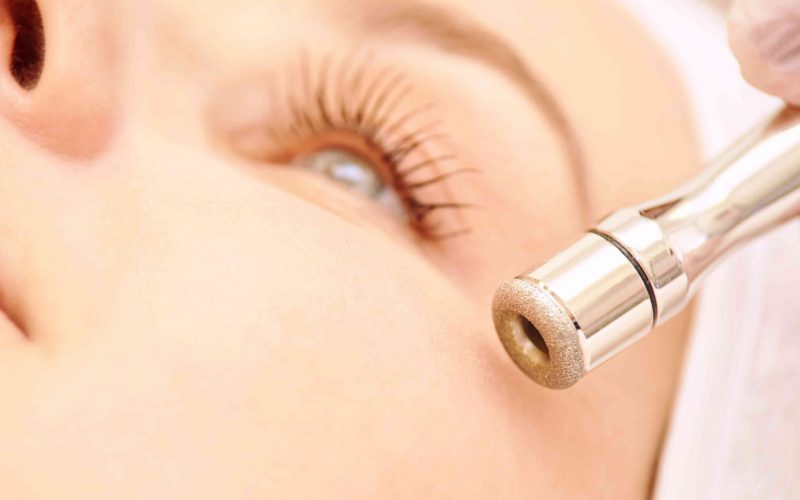 Microdermabrasion San Antonio, TX
Microdermabrasion Treatment in San Antonia, TX uses a specific device to remove the top layer of your skin. It exfoliates your skin, reduces signs of aging, and helps your skin appear more even. The procedure is safe for any skin type and any skin color.
Microdermabrasion is non-invasive and may take only 30 to 40 minutes for the face and 20 minutes for the necks. There might be slight swelling for a few our or you may experience sunburn-like symptoms for a few days.
You may require between five and fifteen treatments from your aestheticians to get the results you want. You can undergo microdermabrasion treatments weekly, every two weeks, or monthly depending on your skin type and why you need the treatments.
Microdermabrasion rejuvenates the complexion of your face and neck, but an aesthetician can perform microdermabrasion on any area of your skin.
The goal of microdermabrasion is to help your complexion become smoother, brighter, and more even. Patients often request microdermabrasion to take care of these issues:
Uneven skin tone
Uneven skin texture
Age spots
A Dull complexion, dark spots
Acne scars
Melasma or patches on your skin.
After treatment with either microdermabrasion crystals or a diamond tip, your skin is deeply exfoliated by eighter crystals or diamond tips, and your skin feels smoother and softer immediately after treatment. You will also see a reduction in the formation of comedones or small bumps often found on your forehead and chin with acne.
A suction portion of the device helps take away exfoliated skin. The total procedure also stimulates the dermis and helps a remodeling process to happen. It triggers minute wounds in the skin, and as the skin repairs itself, you have a healthier complexion.
This treatment is safe, non-invasive, and the downtime is minimal; however, the treatment is not permanent, and repeat sessions are often needed every few months.