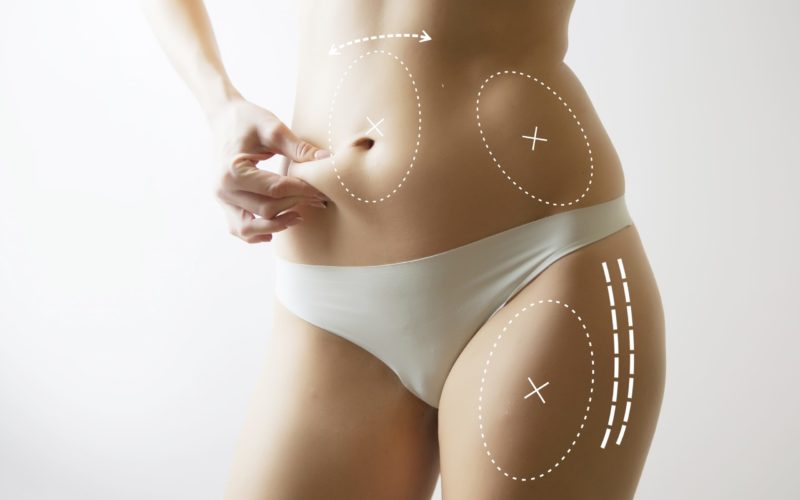 Evolve Trim Services in San Antonio, TX
Evolve Trim is designed to reduce the unsightly appearance of fats and help smooth cellulite. Treatments are customized to address your needs, and the result is a slimmer appearance. You will experience no downtime. Multiple body areas can be treated at the same time, leaving you with a more natural look.
Evolve trim uses different clinically proven technologies to give you the ultimate in customized body and fat removing treatment. Radiofrequency energy, deep tissue heating, and vacuum design provide the maximum results. Radiofrequency energy distributes heat to the skin and underlying fat, which causes the tissues to heal. The vacuum and energy pulses work synergistically to give you natural body shaping results.
Q&A
How safe is Evolve Trim?
Radiofrequency energy is delivered energy pulses at 1 million cycles per second. This might sound intense, but it is very safe. To maximize comfort, the body's temperature is monitored, and updates on the skin's temperature are taken at all the time during the treatment. A thermal monitor provides the utmost in temperature control and enables you to achieve the maximum results. Evolve Trim has a patient call button so that you can pause your procedure at any time you feel discomfort. Clinic staff will adjust the temperature, if needed, to ensure your comfort.
Is the Treatment Painful?
Patients find Evolve Trim comfortable. You can expect a warming of your skin and a gentle pulling sensation as the radiofrequency and vacuum work together to remove tissue.
How many treatments will I need?
Talk with your practitioner, who will recommend the optimal number of treatments based on your objectives. Treatment times and frequency are specifically tailored to help you receive the best results. You can see definite changes in the treatment area following each session.
Any post-procedure care required?
Evolve Trim is a quick treatment you can have done over your lunch break. You can return to your normal activities immediately. You may notice a slight redness and warmth in the treated areas, but this will disappear in a few hours.
Schedule Your Consultation
Please follow and like us: